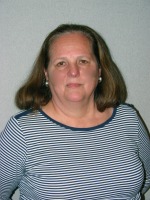 After retiring my thoughts were--now what! Well for me it has been AAUW (American Association of University Women). Over five years ago I joined the St. Paul Branch which meets every Tuesday from Sept through mid May. The St. Paul Branch was founded 101 years ago to support higher education for women and girls. The mission of the organization is to advance equity for women and girls through advocacy, education, philanthropy, and research.
Over 50 years ago, the ladies purchased a house and
meeting place at 990 Summit Avenue. Our next-door neighbor is the Governor. (Personally I amlooking forward to the new resident.)
A typical Tuesday starts with a few announcements and then at 11:00 and again at 1:00, a speaker from a number of rotating topics. At noon, a member can enjoy lunch and enjoy we do since a French chef has come to work for us.
This year started off with Lori Sturdevant speaking on the future of Minnesota and at 1:00 our afternoon speaker was Belinda Jensen who told us about broadcast meteorology. One of our rotating
topic is International Relations and so far this year we have been educated about the situation in Pakistan from the American Refugee Committee, learned about the peace situation in Northern Ireland from a student who spent a semester with HECULA in the country, learned about economics and politics in Malaysia from a U Of M student who spent 13 months with the MN International Reciprocal Scholarship Exchange Program, and will be updated on the state of the world from Tom Hanson who speaks through the MN International Center and compliments our Great Decision program. Another favorite topic is Cultural Arts which has brought us jazz with Butch Thompson on the piano and Laura Sewell, a cellist, playing Holiday music. Thelma Hunter, who has played the piano for over 80 years, entertained us with her favorites and artist, Pat Olson. told us about the historical struggles of women artists.
Our branch also hears speakers on Women's Issues, Education Issues, Diversity, Environmental Studies, and Public Policy. We have a mystery book group and two other book groups that meet at assorted times. Our members also visit the Minneapolis Institute of Art, the Walker Art Museum, and the Russian Art Museum. Additionally, three bridge groups keep our minds alert. Yearly we have a book sale and the profits go to support our scholarship program. This spring, we will celebrate 100 years of giving financial support for college educations for women. Currently, we support 18 girls in 4 year colleges and 2 women who have returned to college.
AAUW has over 30 branches in Minnesota. The St. Paul and Minneapolis branches are unusual because they both own homes with businesses. Also both branches meet weekly. Most branches meet once a month but all branches advocate for education for women and girls and many have attracted
educators to membership.
As a retired classroom teacher, I have always sought out learning opportunities but while I worked it was always in the education field. Now, I have expanded my horizon to the depth of new topics that keep me looking forward to each week. Additionally, I have taken over the role of president and become involved with the upkeep of a 100-year-old house and a business that hosts 60 plus weddings and events every year. Check out your local AAUW branch for a great way to keep your mind stimulated!