Minnesota State Retire Council, AFL-CIO
Annual Meeting, September 23, 2015
Education Minnesota Retired sent twelve (12) delegates to the Minnesota State  Retirees Council
Meeting held on September 23, 2015 at the Sheet Metal Workers' Hall.  Lois  Wendt was awarded the
President's Leadership Award for her dedication and hard work for the Retiree Council, Education
Minnesota, League of Women Voters, DFL and many other groups.  Well deserved!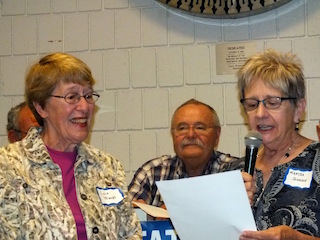 Education Minnesota Retired was
awarded the Affiliate Excellence
Award as recognition for the work
of our organization and leaders.  Larry Koenck accepted on our behalf.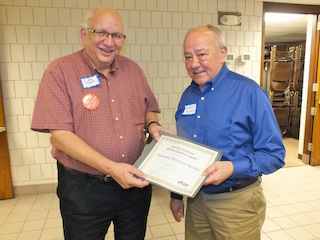 The following Education Retired
Members were elected to the Board for the Council:  Lois Wendt, Walt
Munsterman, Dick Mans, Larry
Koenck and Myrna Doran.
An information session on
Strengthening  the Social Safety Net:
How to Grow the Movement, was
presented by Buddy Robinson of the
Minnesota Citizens Federation North East from Duluth.  Excellent
information was given regarding Social Security, Medicare and Medicaid with suggestions on how we
as retired individuals can help to correct information.  Specific information will be posted in the future.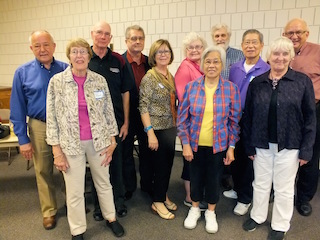 Myrna Doran reporting.
Missing from picture, Jerry Klebs, photographer.