Education Minnesota-Retired has a new president, but Julie Jagusch is not new to union work.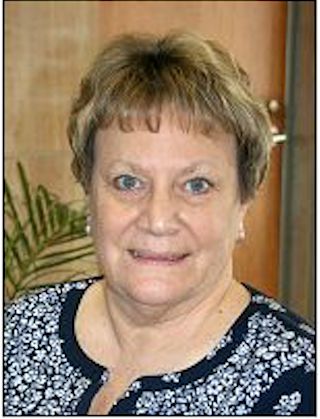 After working for 36 years as an elementary and middle school math teacher in the Anoka-Hennepin School District, Jagusch wanted to continue to be active in the union and stay connected to education.
"Being involved at the local and state levels, it was hard for me to give that up," she said. "It was important for me to continue for my personal growth, and also because I so strongly believe in public education and what's best for our kids and our educators."
Jagusch joined Education Minnesota-Retired after leaving teaching, but it took her a few years to get involved in leadership. She has been on the board for six years, the last three serving as vice president.
She hopes to promote the union and increase involvement from all members, especially now that all active members can sign up for retired membership at no additional cost. If you have been a member of Education Minnesota for 10 years, have retired after Sept. 1, 2015, and are eligible to receive a pension, you can be a member of Education Minnesota-Retired for no additional cost.
"We want to make sure all of our members are aware of what we're doing and encourage them to be engaged and be an active part of the organization," she said.
Jagusch said the union is hoping to expand its meeting schedule to include regional meetings around the state to make sure all members have an opportunity to attend and be a part of Education Minnesota-Retired. "We want to keep members involved," she said.
Jagusch said that because of her participation in Education Minnesota-Retired, she is much more aware of what is going on politically and how that affects herself and public education.
"We want to make sure people are aware of what's going on with pensions," she said. "We have meetings that help keep us up to date on things like Medicare and health services that are available to us or our aging parents."
Jagusch began her role as president in April, along with a new executive board. Walt Munsterman is now vice president, Lynette Wayne is treasurer and Lowell Ueland is secretary.
For more information on Education Minnesota-Retired, go to www.educationminnesota.org/member-benefits/membership/retired-membership.