Article courtesy of WEAC, with a few edits.
Our first Joint state conference with Wisconsin  occurred at the Best Western Plus Conference Center in Eau Claire on Tuesday, November 19 and it was a big success.  Over 70 retired educators from both states attended and participated in mulitpoe and lively sessions.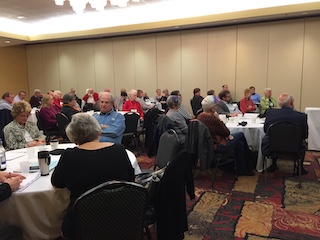 This unique one-day conference featured John Stocks as our Keynote Speaker.  John is the immediate past Executive Director for NEA and now is serving as Special Assistant to the NEA Executive Director focusing his work on the 2020 Presidential Election.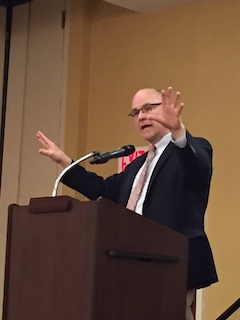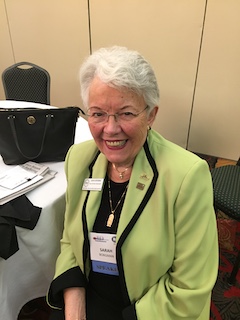 John Stocks                                                           Sarah Borgman
John spoke about the critical importance of Wisconsin in the upcoming presidential election and gave us ideas of how we can help elect a pro-public education president.  In addition, he warned the audience how social media is driving the election's narrative with false and misleading ads and postings.
In addition to John Stocks, NEA-Retired President Sarah Borgman welcomed us and reinforced our power as retired educators.  Break-out sessions on Identity Theft, Traveling, a special moderated forum of both states' leaders, and apecial upbeat and  fun session by Sarah Borgman were also part of the day.                                   
                  .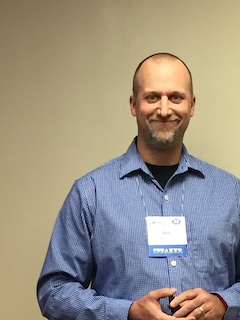 I
                                        Identity Theft                                                                Travel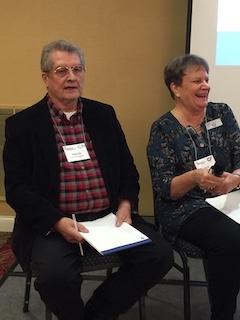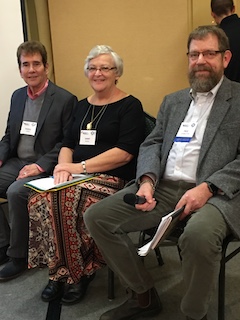 EM-R Leadership                                                           WEAC Leadership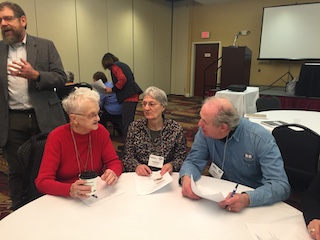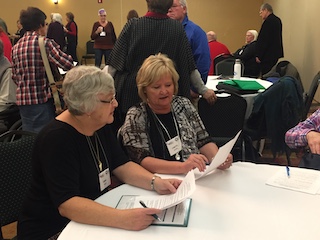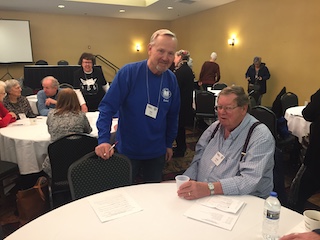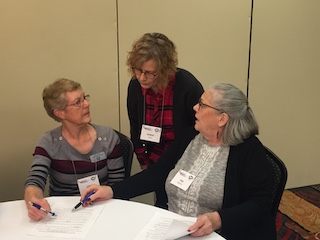 Mix and Mingle                                                                                                                   
                                                       Sarah Borgman's "Hats off to You "  Session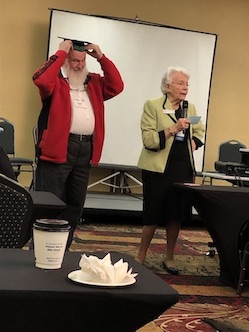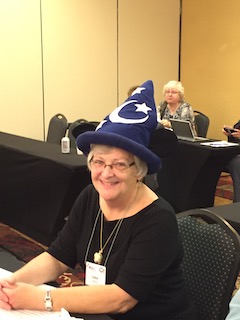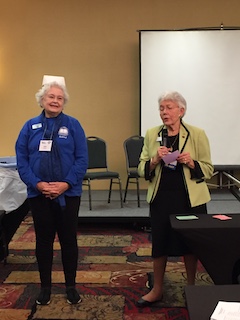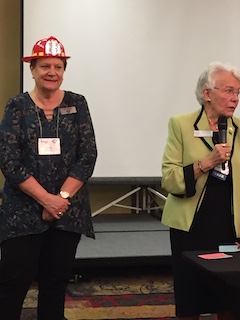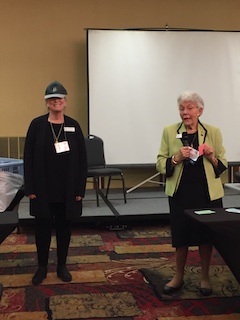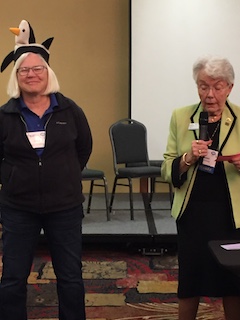 There was a delicious lunch and time to Mix and Mingle with colleagues and friends from our neighboring state.  At the end of the conference there were Door Prizes awarded, also.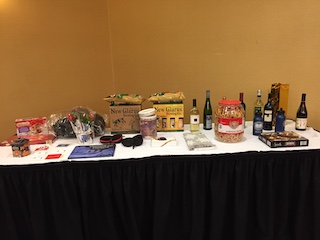 Minnesota leadership expressed an interest in hosting a similar conference in their state next year.  We look forward to more collaborative work with them!
Other attendees:  EM President Denise Specht, VP Bernie Burnham, former EM Executive Director Larry Wicks