The 2018 ED MN Retired Annual Meeting was held on Friday, April 27 at the Doubletree Hilton Hotel in Bloomington.  There was a great breakfast (lots of coffee) and an equally great welcome from President Julie Jagusch to the 80+ attendees-some first time attendees.  Way to go Retirees!!!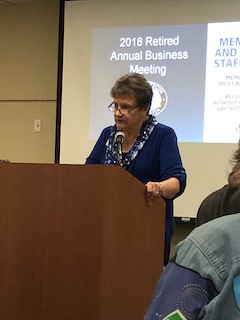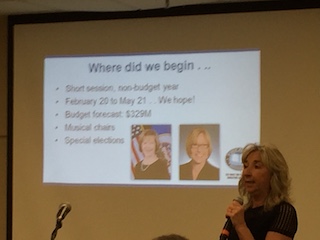 Jody Buhr presented an update on the 2018 Legislative Session.This is a short session-non budget year.  There is a $329 million surplus.  Focus should be on adding people in education-counselors, mental health professionals.  There is controversy over transportation money-usually this money comes from taxes.  Tax opponents want the money to come from the general fund.  This could end up on the ballot in November-stay tuned!
Kent Schutte provided information on how the tax law changes are affecting retirees.  Anna Brelje provided critical information on a "Plan To Win" in the November elections.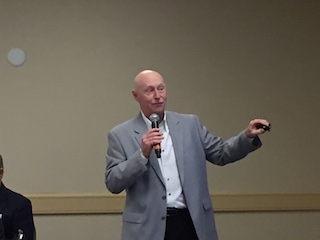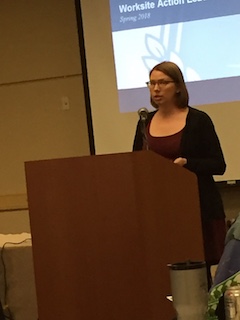 ED MN Officers (Pres. Denise Specht, V-P Paul Mueller, Sec/Treasurer Rodney Rowe, and Executive Director Sara Gjerdrum) stopped by to bring greetings and to answer any questions.  A special "thank-you" to United EducatorsCredit Union for providing a fantastic lunch!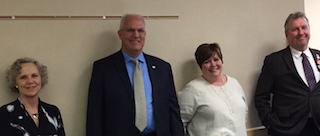 The Annual Business Meeting followed.  Minutes/agenda were approved.  The budget, standing committee reports, and the President's report were printed and were included as part of our annual meeting packet.  Installation of new officers was completed by ED MN Sec/Treasurer Rodney Rowe.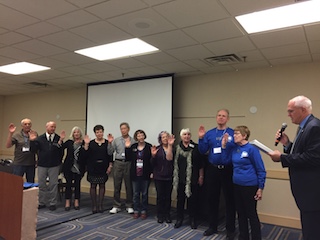 The final presentation was a Pension Panel--it was great!!Panel Members were:
                   TRA-Jay Stoffel;   Erin Leonard MSRS; ;  PERA-Doug Anderson;   SPTRFA, Jill Schwartz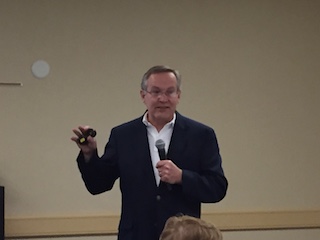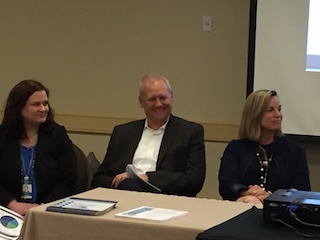 Of greatest interest to the attendees was the TRA presentation.  At this time we are 70% funded.  There is again a bill in front of the Legislature with all of the pension groups in agreement, shared responsibility from all stakeholders.  The bill has been passed by the Senate.  The House needs to get "on board."  Hopefully as you read this, there has been success, and the pension bill has passed!!
The day ended with door prize drawings.  This was a great meeting with informative sessions, delicious food and great retiree bonding.  Plan to attend next year-it will be time well spent!!!                            
 
Submitted by Bobbie Margo