By BOBBIE MARGO
The Annual NEA Leadership Summit was held in Orlando, Fl. February 24-26, 2017.  Orlando is known for theme parks, theme parks, theme parks – Disney and Universal being two of the main parks.  The Conference was held at the Hyatt Regency Orlando.  Conference participants numbered 1,500+ educators from across our nation.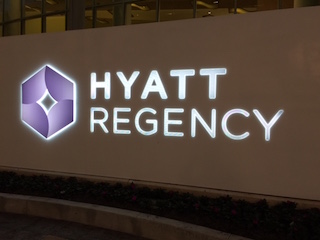 This was a conference mainly for "active/currently employed" NEA members.  Judy Rohde and I decided to attend (our time/our money) because such conferences are always empowering and inspiring.  The theme of this year's conference was "Unite, Inspire, Lead-Our Students, Our Union, Our Future."  Education MN was represented by 54 participants from the active ranks.  Our own ED MN President Denise Specht was part of the NEA Summit Design Planning Team.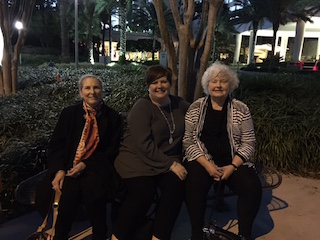 NEA President Lily Eskelsen Garcia opened the conference on the evening of February 24.  Eskelsen reminded the participants that as an association we must continually ask ourselves how we can elevate all of our students and give them the knowledge and the skills they need to be successful.  The evening's keynote speaker was Cindy Atlee.  Atlee is an innovative coach, facilitator, and branding/engagement consultant.  She believes that every individual and organization has a powerful story to tell.  Each and every one of us has our own story to tell-whether it be a story from our own education as a child or a story from our own career as an educator.  These stories shape who we are, our beliefs and our goals, our very fabric.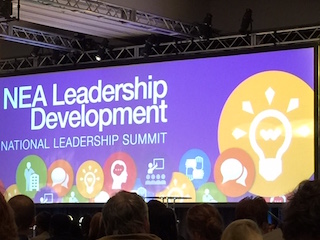 Albeit small, NEA Retired did have a presence.  Judy and I attended the NEA Retired Caucus.  NEA-R Secretary/Treasurer Martha Karlovetz listed the NEA Retired Budget requests for 2017-2018 from the TOTAL NEA Budget.  Keep in mind that NEA-R is the only segment of NEA that has shown an increase in membership.  We show 312,000+ members.
NEA-Retired Budget Requests:
1)  1.5 staff allocation to work specifically for NEA Retired – 4 years ago we had the equivalent of 2.3 staff
2)  Increase funding for NEA Retired Organizing Grants to $200,000 – this year grant requests totaled $228,000; we need to be more in line with legitimate state grant requests
3)  Reinstate the February face-to-face meeting of the NEA Retired Executive Council – this February meeting is now a virtual meeting
4)  Increase funding for NEA Retired Annual Meeting – add evening session the first day and two meeting days
5)  Provide funding for members of the NEA Retired Executive Council to attend at least one conference, i.e. – Nat. Conference on Aging, Alliance for Retired Americans, Nat. Conference on Public Employee Pensions
The annual dues for NEA Retired will increase for $30 to $35 effective with the 2017-2018 NEA Modified Strategic Budget.  It's probable that there will be an increase in NEA Lifetime dues effective with the 2018-2020 Budget.  (It has been 5 years since we had a dues increase.)
The final keynote speaker on Sunday, February 26 was Melissa Harris-Perry.  Harris-Perry hosted her award winning television show from 2012-2016 on weekend mornings on MSNBC.  She reminded us that as educators, we are a mirror.  We must keep our values and our actions positive-this "positiveness" will reflect back to our students.
The challenges in front of us as retirees demand our sharp focus and our highest commitment.  My wish is that next year I could find the money and the time for all of you to attend the 2018 National Leadership Summit.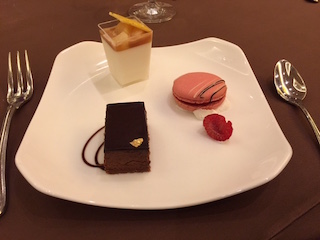 Dessert!!!