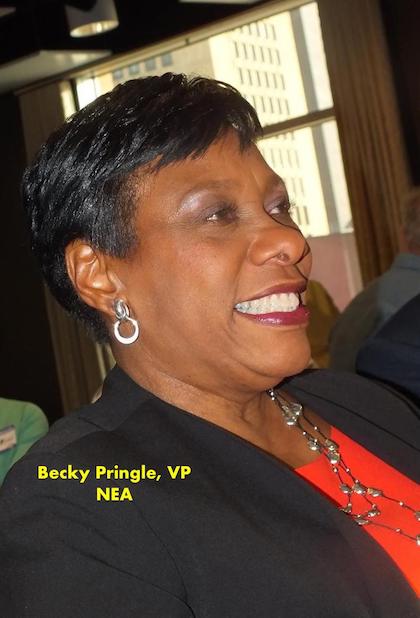 2017 Education Minnesota Retired Fall Breakfast
                                    By Bobbie Margo
The Education Minnesota Retired Fall Breakfast was held on Thursday, October 19, 2017 at 9:00 am at the Minnesota Science Museum in St. Paul.  The 30+ attendees were able to have a full breakfast, hear an excellent speaker, and have a chance to network with other Education Minnesota colleagues.  Priceless!!
This year's guest speaker was Becky Pringle, Vice President of the National Education Association.  Pringle spoke of NEA's strategic objectives to grow and to strengthen our union and to organize our members around issues that impact teaching, learning, and the lives of our students. With impending "agency fee" court cases on the horizon, we need more than ever to face public education opponents-head on!  We need to work to promote the "Value of Belonging."
A special "thank-you" goes to the Education Minnesota Retired Program Committee (Lois Wendt is Chair) for planning this year's breakfast.  What a great way to spend the morning-see you next year!