2016 NEA Retired Organizing Conference
                   By Bobbie Margo
This year's NEA Retired Organizing Conference was held at the Sheraton San Diego Hotel and Marina from March 22-24, 2016.  San Diego is the 8th largest city in the U.S. and is a perfect blend of nature, city, suburbia, tourism, and fantastic weather.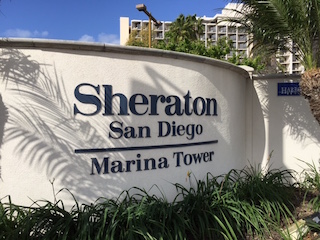 Larry Koenck, Bobbie Margo and Judy Rohde represented Ed MN Retired (Judy and Bobbie funded themselves) along with staff person Christine Thornborrow.  Attendees numbered 270+ with participants representing 29 state retired organizations.  
The conference began on the evening of Tuesday, March 22.  Keynote speaker was Harry Keiley.  Mr. Keiley is the elected chair of the Board for the California State Teachers Retirement System. (CALSTRS)  This system manages more than 800,000 active and retired teachers and is the largest teacher pension fund in the world!  What remains constant is that CALSTRS is a defined benefit pension plan.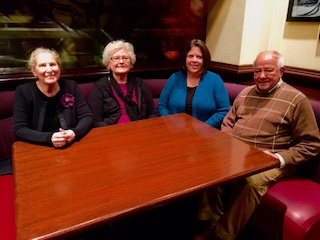 Wednesday's activities included informational sessions and breakout workshops.  The day's keynote speaker was Linda Sasser.  Sasser spoke on educating and motivating people to fully utilize their brain's potential.  Brain cells that fire together are wired together.  The brain starts working the moment one is born and oftentimes stops working when one stands up to speak in public!  Sasser ended her presentation with the frustration that many face when using a computer and dealing with various types of passwords.  Her thought was-perhaps one should make one's password the word "incorrect."  Then if or when one forgets one's password, the computer will display the message, "Your password is "incorrect."
The conference concluded on Thursday, March 24.  Marc Egan-NEA Associate Director of Government Relations-provided a Federal Legislative update.  A major victory in 2015 was the demolition of NCLB-AYP (Adequate Yearly Progress) is gone!!!  With the passing of Justice Scalia, the Supreme Court is an 8 person Court, and to date, Republicans are refusing to hold hearings for a justice appointment until after a new President is elected. Of particular concern is education funding.  The U.S. cannot have a world class education system by going backward in funding.  Currently education funding levels are on a path comparable to education funding in the Eisenhower era
.
Final activities included fund raising for the NEA Fund for Children and Public Education and the Jack Kinnamon (Cat in the Hat) Scholarship Fund.  Plans for the 2017 NEA Retired Organizing Conference will be announced in the coming months.  Such a conference provides national speakers, skill development and knowledge building as well as opportunities to network with peers-priceless!