2015 Fall Conference
  By Bobbie Margo
The 2015 Education Minnesota Retired Fall Conference was held September 14-16 at "Chase on the
Lake" in Walker, MN.  The conference opened on Monday evening with a "Welcome" by V-P Julie
Jagusch (President Larry Koenck was absent due to illness).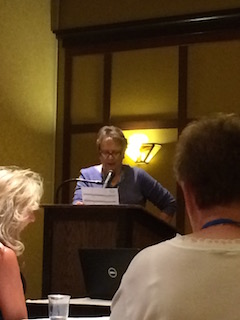 The 40+ attendees introduced
themselves and elaborated on personal activities
since retirement.  Author Bill Schrankler provided the
evening's entertainment with a power point
presentation detailing his most recent book "Shadows
of Time......Minnesota's Surviving (Train) Depots."
Tuesday morning opened with the Legislative Update
by Jodee Buhr.  The final Omnibus Bill was all about
licensing and funding with policy changes in:
1) Licensure, 2) Testing, 3) Full Service Community
Schools.  The new session may not start until March
2016.  Topics will include: 1) Supplemental Budget Bill, 2) Testing, 3) Teacher Recruitment and
Retention.  YOU CAN make a difference!  Meet with legislators, attend lobby days, contact:  lobbyteam@edmn.org.  
Laurie Fiori Hacking then provided an update on the health of TRA and of our pensions.  The goal is to
get us on track for 100% funding in 30 years.  Options being considered are: 1) extend the
amortization period, 2) 1 year COLA freeze, 3) 1% employer contribution increase.  The morning
ended with a session on "Finances/Wills/Trusts" by Kent Schutte and Jamison Tessneer.
Afternoon sessions included "Emotional Wellness" and "Exercise and Active Aging."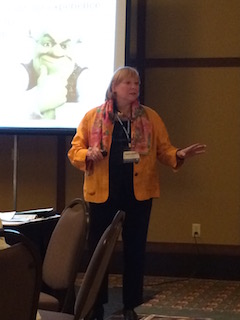 The day
concluded with dinner and entertainment provided by
the "Geritol Frolics"- a musical group from Brainerd.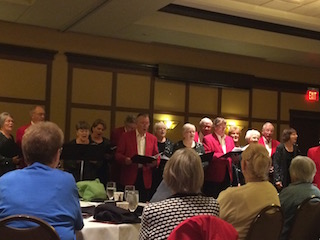 The evening's events ended with a bonfire by the lake.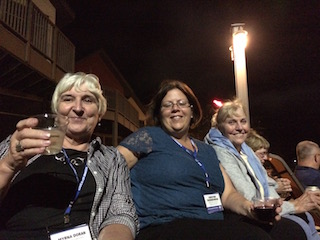 Wednesday's sessions included an "Insight Into Warren Buffet-Finding Missing Money" by Joe/John
Gindele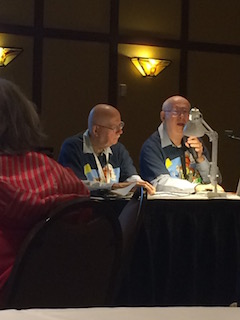 (yes, brothers/twins) and a "State of the
Union" update by Education Minnesota Treasurer
Rodney Rowe.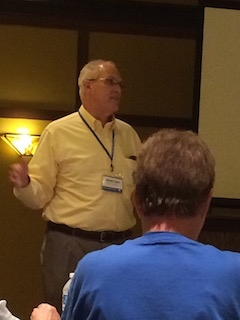 Currently there are several (18)
cases before the Federal Supreme Court dealing with
the collection of agency fee.  The earliest decision
will probably be spring 2016.  We have been given
the gift of time to prepare for a possible loss in
Education Minnesota Union membership. One needs only to
look at Wisconsin.  Before Scott Walker-110,000 members-currently 42,000 members.  The
implications are staggering.  We need to work in sync to promote "the value of belonging."  
The conference concluded with an ESI Benefits presentation by ChristineThornborrow and a drawing for door prizes.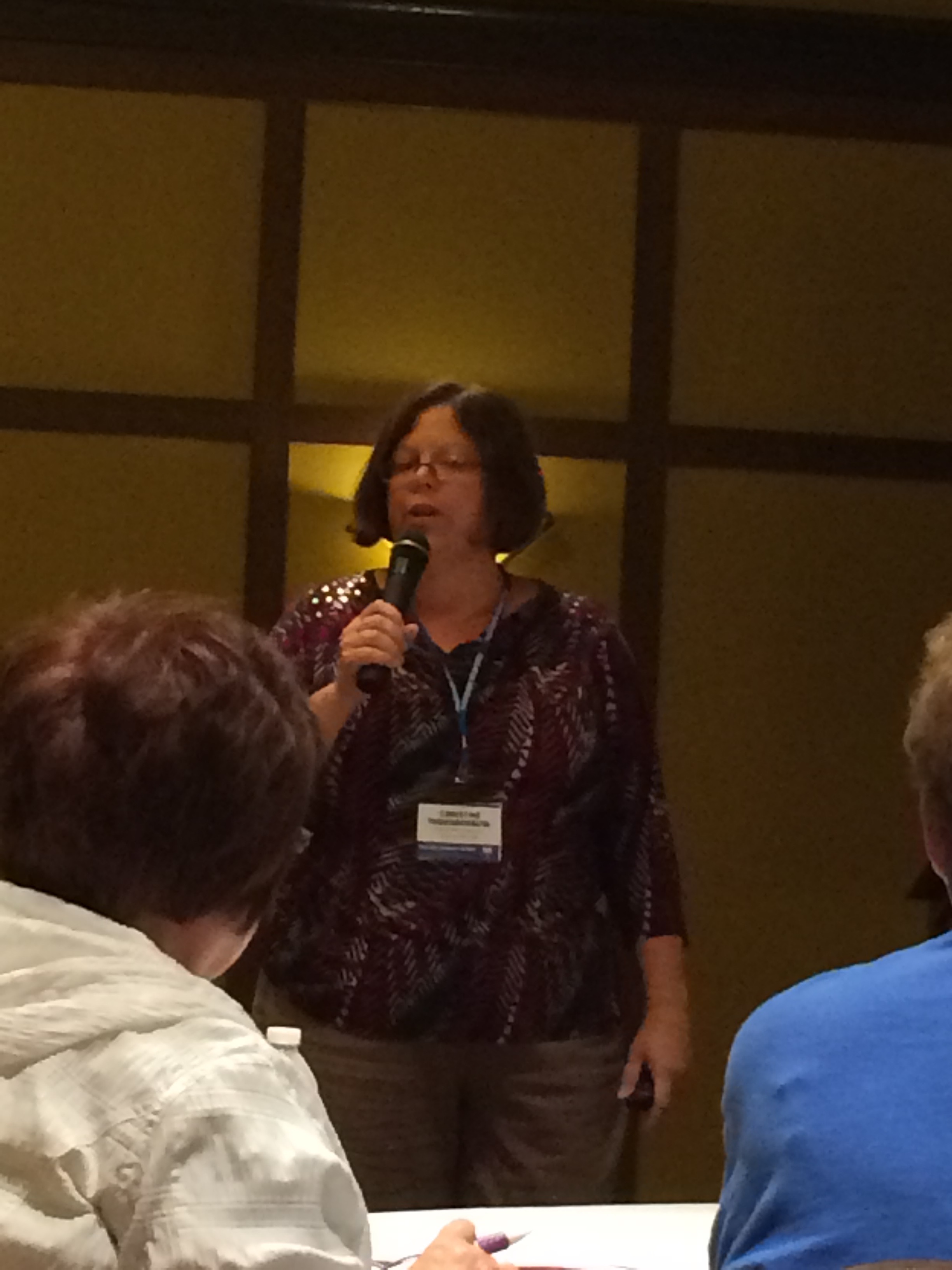 A HUGE "thank-you" to the Education Minnesota Retired
Program Committee for planning this year's wonderful
conference; and a special "thank-you" to Myrna Doran, Lois
Wendt, Matt Blewett, Christine Thornborrow and Betty and
Boy Toy.  Thanks for the memories!  See you next year!