2014 NEA RETIRED ORGANIZING CONFERENCE
By Bobbie Margo
This year's NEA Retired Organizing Conference was held at the Westin Galleria Hotel in Houston, TX on March 25-27. Deep in the heart of Texas, Houston is less than an hour's drive from Galveston and the Gulf of Mexico. Houston is the fourth largest city in the U.S. With a growing economy as well as a Texas-sized offering of arts, culture, nightlife, and sporting events.
Four Education MN-Retired members attended this year's conference-Larry Koenck, Bobbie Margo, Walt Munsterman, and Judy Rohde; we were part do 200+ other attendees.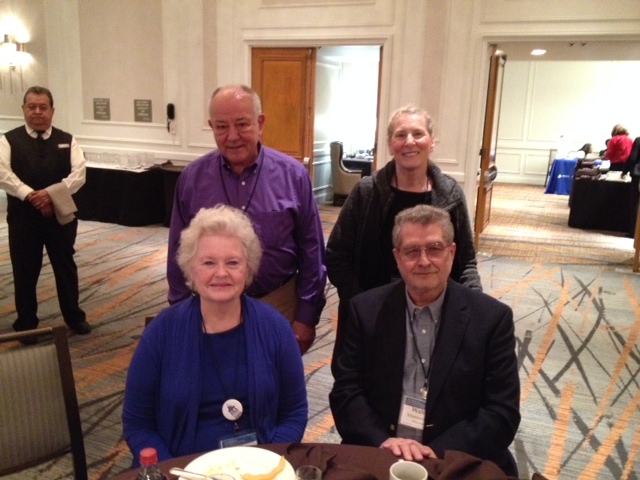 The Pre-Conference was all day on March 25 and was targeted for state retired Presidents and staff only. Walt participated and said that the day and the sessions went well. The Conference officially started on Tuesday evening with a "Welcome" from NEA-Retired Vice President John Jensen. Two other individuals brought greetings. Rita Haecker, President of the Texas State Teachers' Association told us that it is imperative to keep our young people in the profession. Louise Watkins, President of the RETIRED Texas State Teachers' Association added that Texas is doing its part by being able to raise their multiplier so that more funds are going into their pension fund.
Keynote speaker for the evening was Sylvester Turner-a Texas House of Representatives member for more than 24 years. Turner's message was that good quality teachers have good quality students. (One of Turner's former teachers was in our retired audience) We need to pay our teachers/educators a decent wage. We need to get organized, stay mobilized and make a difference. Later that evening, we had a dessert reception.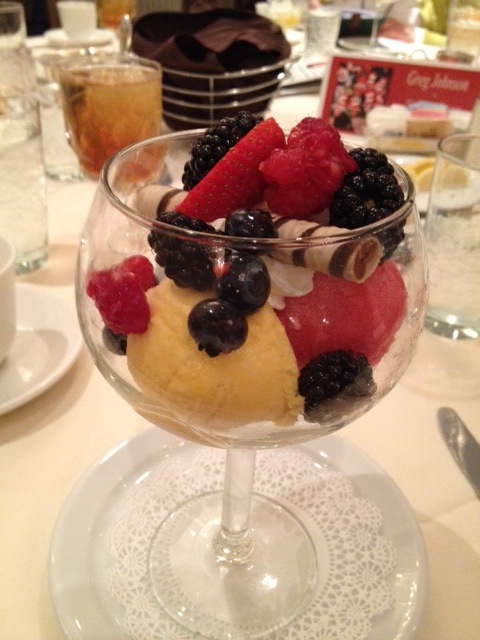 The room/trays/tables were piled high with mouth watering caloric delightful treats! Be still my heart! (Yum!)
Wednesday, March 26 commenced with greetings from Becky Pringles-NEA Secretary/Treasurer. From 2008-2014, there has been a loss of over 2 million full time teachers and 33,000+ ESP members. projected losses for 2014-2016 are less, but the FASTEST GROWING membership in NEA is NEA-Retired-300,000+ members. Another 250,000+ members ages 62-65 are on the cusp of retiring. We need to capture those members! Pringles closed her presentation with a quote from Plato. "Those who think/feel that they are too good or too smart for politics will be ruled by those who are neither good or smart."
Wednesday's Keynote Speaker was Rich Fiesta, Executive Director of the National Alliance for Retired Americans. The Alliance was created 13 years ago, has state chapters in 33 states and 4.2 million members. Fiesta informed us that every 7 seconds someone in the U.S. turns 60. Seniors vote more consistently than any other age group. What's at stake is: 1) raising the social security/Medicare age, 2) public/private pensions, 3) pharmaceutical provisions schemes. Fiesta echoes Sylvester Turner from the previous night-get organized, stay mobilized, and make a difference.
The remainder of the day was spent attending mini or breakout sessions. Judy and I attended "Federal Legislative Update", "Protecting Our Pensions-Know Our Enemies Both Old and Some Surprising New Ones Too!", "Senior Fraud Trends and Identity Theft Protections Strategies". Each session was unique and informative!
Concluding activities on Thursday March 27 included the wrap-up of the "NEA-Retired Fund for Children"-total contributed so far $12,925. (Way to go retires!) The Jack Kinnamon Scholarship Fund (Cat in the Hat) raised $2,863. Kim Anderson presented a sneak peek at this year's OUTREACH TO TEACH school. For the first time EVER! NEA will be doing: 1) TWO elementary schools, 2) reaching out further into the community-after NEA goes, the community needs to step-up, 3) there will be a shifting of timing. The Retired Annual Meeting will end on June 29th. OUTREACH will be on June 30th.
In closing, we were left with a comment from our last speaker-Earl Wiman, NEA Executive Committee. "Nothing would get clean in a washing machine without an agitator. We must be an agitator to promote our beliefs, our union/labor values, and the need for a quality life in retirement".