Education Minnesota Retired Fall Breakfast
By Bobbie Margo
The Education Minnesota Retired Fall Breakfast was held on Thursday, October 17 at 9:30 a.m. at 317 Washington Street (across from Rice Park in St. Paul) in the Parkview Room.  This event is reallya a wonderful activity to attend. For a very low price one can have a  full, yummy breakfast (bacon/eggs, fruit/pastries, hash browns and lots of coffee), excellent  speeches from political candidates, and the chance to network and to visit with other Education Minnesota Retiree Colleagues.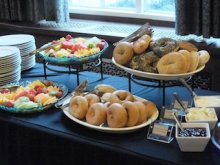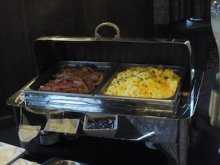 A "Welcome" was extended by President Walt Munsterman, Joan Beaver then moderated the morning's speakers. The two speakers are Democratic candidates for the position of Minnesota Secretary of State. This position is currently held by Mark Ritchie.  Each of the candidates was limited to eight minutes of speaking time. Index cards were passed around before the speeches-those in attendance were invited to put questions on the cards.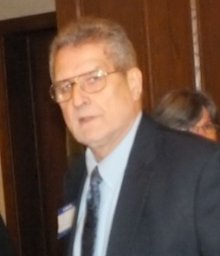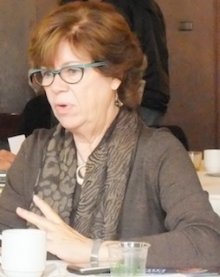 The first speaker was Steve Simon. Simon has been in the Minnesota Legislature as aRepresentative for 10 years. He is from the Hopkins area and is a product of the public schools. Simon has helped to make Minnesota's election system one of the best in the nation. He wants to build on Minnesota's proud tradition of leading America in voter turnout and in voter engagement. Simon stated that "everything in our democracy stems from the ballot box-front and center." He helped pass the new "no-excuse" absentee voting law in Minnesota. Simon's vision as a Secretary of State includes: 1) ease voter registration/expand voter outreach, 2) streamline business services, 3) support/expand the "Safe at Home Program" for domestic violence victims, 4) as Secretary of State he will work for ALL Minnesotans.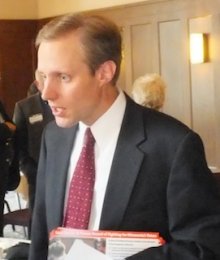 The second speaker was Debra Hilstrom. Hilstrom has been a member of the State Legislature since 2001. She is a product of the public schools. (one of Hilstrom's former teachers is one of us!-Myrna Doran) Hilstrom is currently an Assistant Anoka County Attorney. In the Legislature, Hilstrom has stood up against special interests and is totally against voting with one's wallet. She is against large corporations who are attempting to buy our elections. She believes that pension issues are a part of the Secretary of State's job. (the Secretary of State works to protect identity theft and senior citizen safety) Hilstrom has worked to pass home owner foreclosure legislation-so one's own home is not pulled out from under him/her by a large corporation.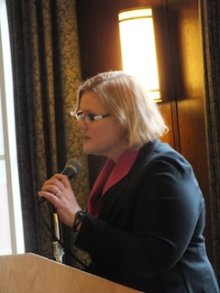 After both candidates spoke, the index cards were collected, and it was time for Q & A. It was clear that each one of these candidates is a champion for the rights of Minnesota citizens. Therefore the main question was, "Can either person continue in their same jobif he/she is defeated in their quest for the job of Secretary of State?" The answer was, "Yes!"
The morning concluded with the answer to the last question of the Q & A session. Just exactly what does the Secretary of State do? A job description of this office includes-but is not limited to: 1) elections/openness and access to, 2) business services/corporations have to file domestic or foreign tax information, 3) handles the open appointment process, 4) sits on the State Board of Investment (this is very important to our pensions), 5) deals with mineral rights issues, 6) sits on the Board of the Minnesota Historical Society.
After the breakfast, retirees were invited to walk across the street to the St. Paul RiverCenter complex to the Education Minnesota Teachers' Convention. The Convention offered many timely and pertinent sessions as well as great exhibits and vendor booths.
A special thank-you to the Program Committee (Joan Clark, Myrna Doran, Betty/Boy Toy, and Lois Wendt) for planning this event. All-in-all, what a great way to spend themorning! Hope to see you next year-in the fall-at the breakfast!